Brian Eslick is one of the Northeast's top hypnotic entertainers, an extremely successful sought after talent.
"The Brian Eslick Comedy Hypnosis Show" is an outstanding entertainment program unlike any other hypnotic show available. The show is fast-paced and hilarious. Lots of music is utilised to keep the excitement levels at a maximum. In addition, even though you are only seeing a one-person show, your stage is filled like a big production due to the audience participants!
It's the show everyone will be talking about!
Brian utilises a modern entertaining fast induction. You will be amazed how quickly he can hypnotize a group of total strangers and jump into the laugh packed program. Even the induction itself is designed for audience entertainment.
Brian is a working actor. He studied at renounced William Esper Studio's professional two-year acting program. His love for acting has lead him to voice work, audiobook, Documentary narration, TV/Film projects and commercials. A diverse character actor he is passionate, loving, and reliable. His voice is like no other and can be a bit sarcastic and quirky.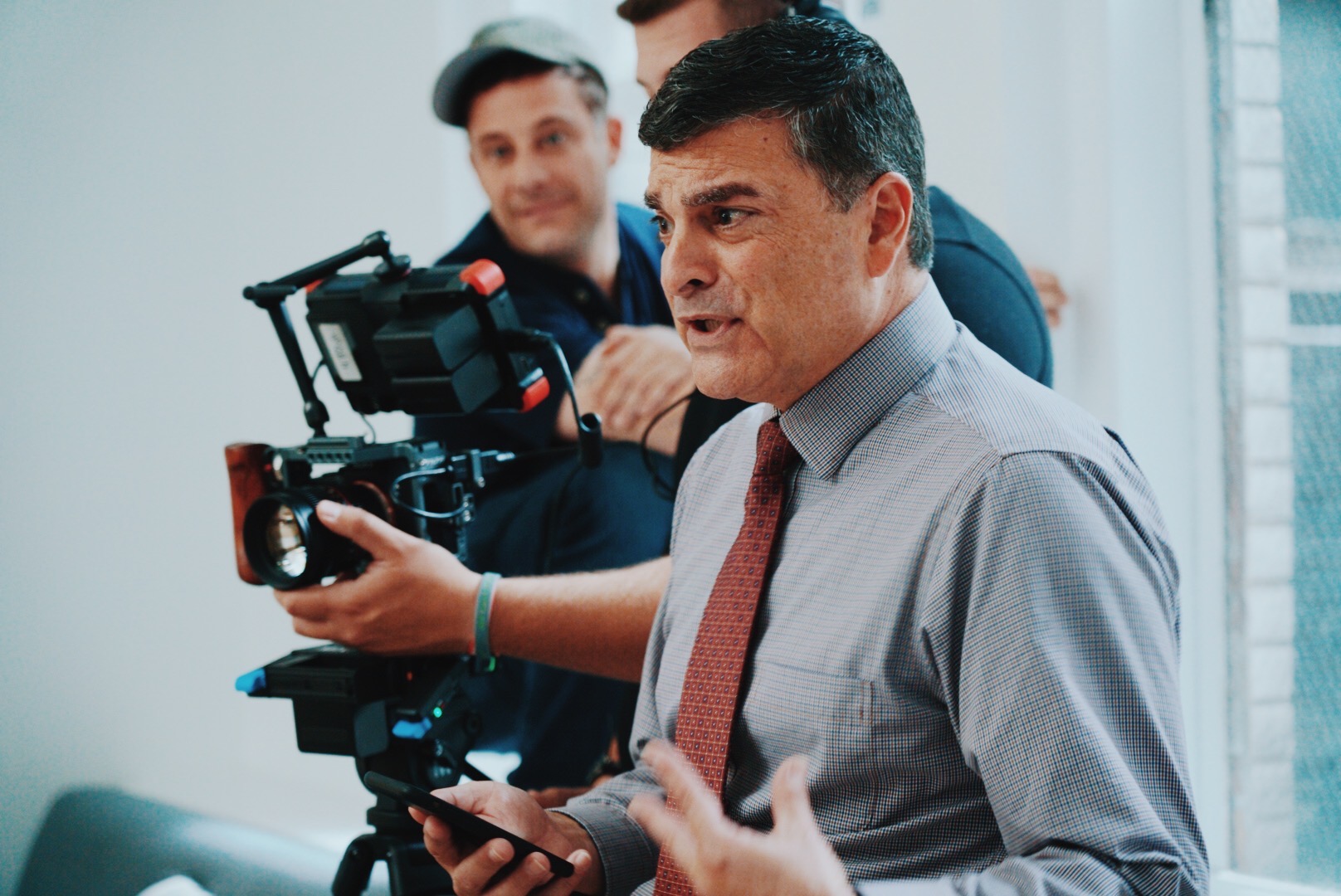 "The show was highly professional extremely entertaining"
- Fairleigh Dickinson University
"Such a wonderful team building event"
- AT&T
"Can't stop laughing"
- Rider University
A published author and recognized expert in his field.
In addition to delighting audiences everywhere, he has developed several self-hypnosis CD programs as tools for weight loss, build confidence, smoking cessation, stress relief, pain control and insomnia. Brian is also the author of "Inside Hypnosis" He didn't just read a book on hypnosis – he wrote it!
He's starred in his own off-Broadway show in New York City. He has since established himself at the top of his field appearing on television, radio, and print across the country.
Eslick became enchanted with hypnosis after seeing a show when he was a teenager and was amazed at the experience. Than after more then 20 years in the United States Air Force traveling around the world, and even serving in combat during the Gulf War.
Brian is a recognized expert in his field and has hypnotized thousands of people.
Brian began several years of study and received the title "Certified Stage Hypnotist" by the Stage Hypnosis Center (USA), "Professional Stage Hypnotist" by Marc Savard International, Personal training with celebrity Hypnotist Justin Tranz, in addition to "Certified Hypnotist and Certified Stress Management Consultant" by the International Hypnosis Association. Brian is also a "Certified Consulting Hypnotist" from the National Guild of Hypnotists (NGH)